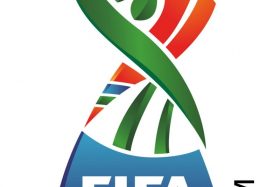 The Local Organising Committee of the FIFA U-17 World Cup India 2017 (LOC) unveiled the official emblem for what will be the country's first international football event. The ceremony at Goa's Marriott Hotel was attended by Gianni Infantino, President of FIFA, and Praful Patel, Chairman of the LOC and of the All India Football Federation
Tagged under:
AIFF
,
fifa
,
infantino
,
javier ceppi
,
joy bhattacharjya
,
launch
,
LOC
,
logo
,
praful patel
,
sheikh salman
,
u-17
,
world cup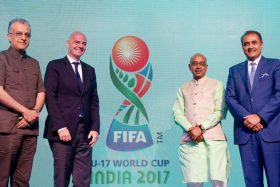 PANJIM: In his first visit to India since being elected the FIFA President Gianni Infantino labelled India as the "passionate giant," of Football. "India has always been always mentioned as the 'Sleeping Giant.' But from what I have seen here I am sure that India is now the passionate giant of Football," Infantino said at a
Tagged under:
afc
,
AIFF
,
bjp
,
extraordinary congress
,
fifa
,
football
,
gianni
,
goa
,
india
,
infantino
,
passionate giant
,
patel
,
praful
,
sheikh salman
,
u-17
,
vijay goel
,
world cup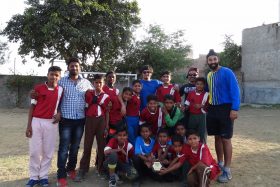 Based out of Akbarpur in the Ambedkar Nagar district in Eastern Uttar Pradesh, the Awadh Mutineers' story is as heart-warming as it is inspirational. Founded back in 2013, the Mutineers is the only club in Akbarpur, and was founded with the aim of promoting Football in these parts as well as provide sports training and education to kids belonging to under-privileged backgrounds.
Over the course of two years, the club has fully supported the schooling and football education twenty kids from different families across Akbarpur. While they have gradually improved at football and tasted success in local matches, the management felt it was time to test their talents outside of their hometown, and what better place for the next chapter of their story than the big city of Delhi. The boys had never travelled outside their village, but being the confident and determined bunch that they are, they couldn't wait!


Over the course of two years, the club has fully supported the schooling and football education twenty kids from different families across Akbarpur