AstroTurf AstroLogic 2016 is held in Delhi and Mumbai!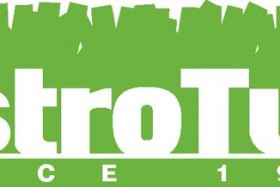 ASTROTURF IS NOW INDIA
The biggest name in artificial playing fields, United States based AstroTurf held a knowledge conference AstroLogic 2016 in Delhi and Mumbai on February 1st and 3rd 2016 respectively. Delhi based Anglian Management Group who have been instrumental in bringing AstroTurf to India along with their partners Fraser Edwards organised the event along with AstroTurf.
AstroTurf have been industry pioneers in artificial playing fields and have dominated the world of Hockey & Football for over 50 years having laid almost 160 million square feet of artificial fields across the world.
Conference participants were introduced to various types of artificial playing fields that have been introduced for a superior playing experience by AstroTurf across the world. Also discussed were various facets affecting player performance related to artificial fields and how AstroTurf has gone about finding solutions to ensure that player safety and performance were optimized.
AMG partners and Delhi based sports event and tournament organisers, Leh Leh Sports also conducted a session on monetization of AstroTurf surfaces through recreational sports and the getting the best RoI for the investor.
Speaking on the occasion Chip Moreland, Partner at Fraser Edwards Inc said "Artificial Fields hold great significance for India. Weather and maintenance cost demands that a consistent and safe playing surface be provided to players. Whether it's the professionals or beginners each one has his unique need to play on a consistent and safe playing field. Small sided games or 5v5 Futsal pitches have taken off in India with over 50 small pitches have come up in just Mumbai
over the last few years. AstroTurf being a world leader in artificial fields have the perfect offering for India"
AstroTurf counts within its roster FIFA, FIH (International Hocket Federation), USA Field Hockey approved surfaces, among others. It has surfaces for multi sport fields as well as specialised sports, with cutting edge technology and true vertical asset intergration at the heart of every turf.
The future for sports infrastructure in India is bright, and AstroTurf is leading the way.
Related
Tagged under:
2016
,
amg
,
anglian
,
artificial turf
,
astrologic
,
astroturf
,
delhi
,
field
,
football
,
hockey
,
india
,
infrastructure
,
multisport
,
mumbai
,
sports
,
synthetic
,
turf
,
usa