CHAMPIONS LEAGUE 2016-17 PREVIEW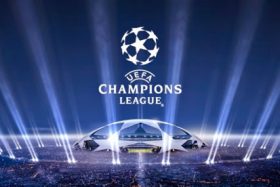 The ultimate prize in the domestic football world is up for grabs as the elite football clubs come head to head yet again for bragging rights over one another.
Expect no less from this Champions League than the usual drama, quality and goosebumps associated with every season.
This season promises to be another one for the record books, featuring top quality clubs, as well as a couple of new comers, who have benefitted from a scintillating last season.
For debutants Leicester city and FC Rostov, this Champions League provides a platform to display their prolific and fearless style of play that got them here, and to show that they belong here, and have what it takes to be competitive. Qualification is a huge financial boost for these clubs, providing them with the catalyst that they require to hinge together their resources. The road though, seems way easier for the defending Premier League Champions than for the runners up of the Russian League. Rostov, much like Leicester, narrowly fought off relegation in 2014-15, but have been drawn with German giants Bayern Munich and runners up Atletico Madrid in their group D along with Dutch champions PSV Eindhoven. While they need nothing short of a miracle to overcome Bayern or Atletico, they would realistically want to overcome PSV, to stake their claims in the Europa League.
Leicester City, who haven't got off to an assuring start in the BPL, have had a favorable group from the draw, slotted with FC Porto, Belgian Champions Club Brugge and Copenhagen FC.  While qualifying for the playoffs isn't granted, it remains an obvious possibility for the reigning champions, who could prevail over Copenhagen and Brugge and realistically have a shot at the quarter finals thereafter. Can Leicester go beyond the quarters? They would need Vardy, Mahrez, Drinkwater and Wes Morgan to rekindle the spirit from last year to have the answer to that.
This Champions League would also miss European giants Manchester United, who have added many a prolific players to their armoury for this season, as well as Italian greats AC Milan and Inter. Saint Etienne, Chelsea and Ajax also miss out on what they could have made an even bigger and more competitive Champions League. However, comebacks from AS Monaco, Napoli and Borussia Dortmund may just spice things up for the crowds.
Spanish Clubs have asserted their dominance in Europe in the past 3 years.
The last 3 Champions Leagues have seen Spanish Teams as champions and have had 2 All-Spanish Finals. Real Madrid, FC Barcelona and Atletico Madrid are the obvious contenders, even though they haven't sprung many changes in their teams from the last seasons. Manchester City, after strong showings in the early season, and some exciting new signings would be the club to beat, from the EPL. Juventus have really bolstered their squad, with top class signings like Miralem Pjanic, Dani Alves and Higuaín in an extremely successful transfer window. Bayern Munich remain strong perennial title contenders, having added Portuguese sensation Renato Sanches and Mats Hummels in their squad.
The list for potential top scorers in endless
because of the sheer quality of the players that we would see in action. Cristiano Ronaldo has made this tournament his own and just needs to net 5 more goals for 100 all time league goals!  The MSN trio from Barcelona is arguably the most fearful attack possessed by a side, and any of them could be lethal even on an off day. Strikers Robert Lewandowski, Antoine Griezmann and Higuaín act as potential top scorers too, with their prolific style of play and a skillful midfield around them.
The venue for the all-important final has been set as the prestigious Millennium Stadium in Cardiff, Wales.
Gareth Bale would be extremely motivated, especially after the heart breaking Euro 2016 campaign, for a fairytale season to culminate at his home ground. Real Madrid, already the most successful team in the history of the competition, with 11 titles, have an added advantage of Gareth Bale's proficiency, should they reach the final.
The Champions League, however, has proved time and again, how little reputation matters. No team can safely be dismissed, or courted as title contenders. There are sure to be a lot of surprises, heartbreaks and fairytales, but nothing short of world quality football will be witnessed.  So, prepare to be treated with yet another scintillating dose of the most competitive and prestigious of European clubs on display!
Related