AMG bring YPB to India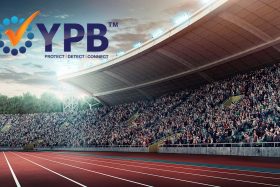 Australian stock exchange listed company YPB is a brand and customer engagement solutions company at the center of the global fight against counterfeiting and product diversion.
AMG have collaborated with YPB to introduce a first of its kind sports technology solutions to improve customer engagement in India.
The YPB Promise: Protect.Detect.Connect
YPB will be introducing various types of technologies for sports and events in India; namely
Product Authentication
Authentication is achieved via YPB Forensic Authentication or YPB Secure Digital Authentication measures integrated into tickets and event merchandise to guarantee their authenticity.
Customer Engagement
YPB's customer engagement puts peace of mind into the hands of the customer. This creates endless opportunities for brands to develop direct relationships, promote their products and gain a deeper understanding of the people who buy their brand.
Customer Engagement technology also includes components like:
Engaging with visitors
Optimizing Revenue
Securing your event
Improving way finding
Customer Engagement can be of two types:
Proactive technologies allow a customer to initiate contact with the brand.
Reactive technologies engage customers through a smartphone once they enter a specific proximity.
Intelligent Print
Intelligent print helps to digitally enhance the utility of tickets and marketing communications. It can integrate digital touch points linked to large format signage and banners to optimize sales and customers engagement.
Foot Traffic Analysis
Foot and Traffic analysis tracks event attenders, giving clients valuable insights into the ebb and flow of specific zones including attendee congregation and movements during the festivities. It also ascertains the movement of event goers in expected high traffic areas.
Quality Database
Utilising both proactive and reactive technologies you can create a rich customer databases. Depth of data enables you to build more meaningful communications to deepen the customer relationship by offering value they appreciate. This will lead to brand loyalty, advocacy and higher sales.
Tailored Messaging
Database Driven Tailored Messaging bonds collected information with a selection of outgoing messages, tailors a brand's message to an individual recipient based on their profile, location and time of day.
Interaction & Transaction
People are increasingly comfortable with transactions through their personal, secure devices like smartphones. This allows us to drive the customer engagement from interaction to transaction. For example, a customer could "tap" a NFC enabled concert to instantly purchase tickets.
Related
Tagged under:
amg
,
Customer engagement
,
foottraffic analysis
,
intelligent print
,
interaction and transaction
,
Product authentication
,
quality database
,
Solutions
,
Sports Technology
,
tailored messaging
,
YPB