Soccernama: Lessons from a Year in Indian Football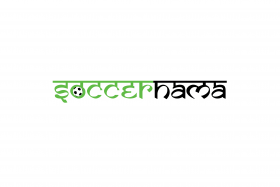 Now that we have been playing ball for a year, let's look back and see what we have learnt about the state of football in India. From the very beginning, our main intention for getting involved with football was to find a way to get Indian talent, whether based in India or abroad, a chance to play professional football in Europe. After studying the clubs, players and level of training in India, we realised early on that Indian players have a long way to go before they can play at the level of top European leagues. We also realised that there were a lot of talented young players across India, who given the right training and guidance, could work their way up into the European system.
That's when we decided that the best role we could play in the near future was to provide a channel for exchange of talent, training and technology between India and Europe. It was also important to focus on a country where it would be easy for Indian players to play professional football, given our low FIFA rankings. So here we are now with our two partner clubs – FC Vestsjælland in Denmark and Shillong Lajong FC in India.  We have been working with both clubs to see how they could support and help one another.  Exposure trips, training camps and scouting of talent are all being worked out but we still feel this is not enough. If the standard of Indian football has to be improved, we need to work first and foremost with young and talented footballers who can lead the way to the next level of Indian football.
To start with, we thought that it would be better if we focused on PIO's who have the experience of playing abroad so that the issues of culture shock, acclimatisation and diet are taken care of. We sent two PIO's – Netan Sansara, a British player who has played for Dundee in the Scottish first division and Indy Aujla, a British player trained at Bradford City AFC and who now plays for Belgian club, Royal Racing FC Montegnée – to try out at FC Vestsjælland. They both performed well but they both play a different style than the one the club plays and will have to go through a lot of training to play their game. They could play for any Indian I-League club but PIO's are considered foreigners in India (unlike, for example, in Pakistan) and their numbers are capped by a fixed quota.
In India, I-League clubs are working hard to improve their standards. While club players are getting paid well they might, at best, be able to complete and play for a second-division European club, and that too in a smaller league. To play for a first division European club, they need to put in a lot more hard work and training but given their star status and high salaries in India, it would be difficult for them to forgo all that. So the future lies in our young talent- we need to dig deeper, look at schools, local teams, Indians abroad and we at Anglian can help them get training, exposure and opportunities abroad. This is the only way forward.
To sum up here is what we think needs to be done:
Talent needs to be scouted early, starting from as young as 8 or 9 years old.
Players need international training as well as exposure to European playing styles.
Players need to work on their stamina and diet.
AIFF should allow PIO's to play as Indian players, at least for the I-League.  Their experience and professionalism can help clubs and players improve tremendously.
We need tie-ups with European clubs that have excellent training facilities for players and coaches.
Related