Soccernama: Economics of the Indian I-League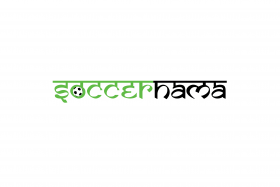 We have had a lot of articles on the economics of football in Europe and other parts of the world. Unfortunately there have been very few analyses performed on the economics of the sport here in India.
A couple of years back, things looked bright for Indian football with IMG-Reliance acquiring the commercial rights of Indian football for 15 years at USD 140 million.  This was quickly followed by foreign investment into India in the form of club acquisition by Indians and NRI's as well as the entry of major European clubs in to India.  Even FIFA jumped on the bandwagon to support Indian football and it's federation, AIFF.
Despite all this noise, the national team still only ranks 165th in the world which makes for a very subdued sports property with low viewership and few sponsors for the domestic league.
Currently the I-League consists of 14 clubs owned primarily by big corporate houses of India like UB, Dempo, Zee etc. These clubs collectively spend around Rs 150 crs (approx. USD 30 million) each year. The annual budget for these clubs range from Rs 5-15 crs of which 90% is spent on player compensation. In turn, the AIFF spends around Rs 9-10 crs on the entire I-League.  The prize money of Rs 70 lacs does not even cover the best player's salary for a season!
The collective spend of the clubs is 15 to 16 times the spend of AIFF in a season and unlike other major leagues across the world the I-League is not a separate legal entity. The clubs are not entitled to revenue share from broadcasting and other sources as IMG-Reliance have acquired all commercial and media rights from AIFF. Going by these facts it seems like the I-League does not make economic sense for the clubs as they have yet to see any benefit from the IMG-Reliance deal.
Footnote:  In February 2012, the I-League clubs met with IMG-Reliance for developing a commercially viable structure for the league.  They were promised a blueprint the following month which was subsequently delayed to April and then July.  As of the writing of this post a blueprint has yet to be delivered.
Related