Soccernama: Cost Cutting, Competition and Pepe Reina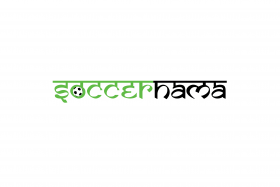 Delving a little deeper in to the business of football reveals that player salaries form the majority chunk of expenses for football clubs around the world. It varies from club to club and league to league but even in the developing leagues salaries paid to players can form a massive part of its expenses (http://www.guardian.co.uk/football/2013/apr/18/premier-league-finances-club-by-club). Thus it is no surprise that professional soccer players are amongst the highest paid athletes of any sport in the world (http://soccermommanual.com/soccer-salaries-how-much-do-soccer-players-make/).
Focusing on a particular club, Liverpool Football Club went through a major upheaval in 2010 with the American ownership of Hicks & Gillette almost compounding into an implosion of financial insecurity and insurmountable debt/debt servings. The club almost went into administration till it was rescued by The Fenway Group (http://www1.skysports.com/news/11669/7734799/). The Fenway group own the Boston Red Sox baseball team and are known for turning sports teams around into profitable ventures both off and on the pitch.
Despite treading into the unknown waters of football (or soccer as they would call it across the Atlantic), John W. Henry (owner of The Fenway Group) has quickly identified that reducing player wages is the key to sustainability. This Modus Operandi has been used (effectively) by Liverpool over the last two years to reduce its expenses by releasing/selling extremely high wage earners (most also happen to be past their prime) over the last couple of seasons such as Kuyt, Rodriguez, Bellamy, Aquilani, Carroll, Jovanovic, Cole, Aurelio and Adam. The latest person to feel the effects of this policy is Liverpool's veteran goalkeeper – Jose Pepe Reina. Having consistently been one of the best 'keepers in England during his 8 years at Liverpool, his form has slipped a little in recent times. Combine that with Liverpool buying reinforcements in the form of Simon Mignolet, and Reina is off on loan to join his former boss and former Liverpool manager – Rafael Benitez at Napoli (http://www.goal.com/en-india/news/137/england/2013/07/21/4132868/rodgers-confirms-reina-to-napoli-loan-switch-for-financial).  The main reasons have been cited as 'financial ones' and even though it is easy to overlook that, Reina needs game time to go to Brazil 2014. It is a deal that also serves as a fail-safe mechanism in case Mignolet does not impress for the Reds over the course of the coming season.
In technical terms, the psychological impact of competition in the squad is profound – The rule of thumb says two world class players for every position is necessary for a top-level team in Europe. Current manager Rodgers has been looking for motivated (not by the greed of money) and hungry young individuals (for winning titles) who will push competitors for their place in the team (and vice versa). Even though sending Reina out on loan seems contradictory to this philosophy, it suits all parties involved. The goalkeeping position attracts the maximum attention as any mistake is costly and potentially fatal. Thus Mignolet will be under pressure to perform irrespective.
In economic terms, this strategy coupled with promoting players from the youth set up and buying young players with potentially high sell-on fees seems to be a good value proposition, both off and on the pitch. The coming season will reveal a little more in terms of how successful The Fenway Group and Brendan Rodgers will be in its implementation.
From the face of it, The Fenway Group seem to be good businessmen and would never let a property they own sink so much into debt that it could not be salvaged. Therefore even though they might not see the results on the pitch this soon into their tenure, they will make sure that the club is on a sound financial footing especially with the introduction of Financial Fair Play.
Related