Soccernama: Football is no Longer a Poor Man's Sport in India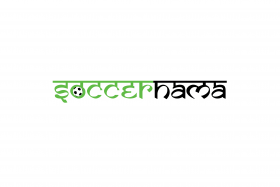 In this cricket-crazy country, there is a saying that no other sportsperson makes money other than a cricketer. It is very true that cricketers earn millions of rupees through IPL, national team tournaments, endorsements, etc. but it's not that playing other sports like football makes you a pauper – especially if you are the amongst the top 100 talents of the country.
Football viewership has seen a meteoric rise in our country. Recently, as per TAMS media research, the viewership for the Euro 2012 grew by almost 28% in comparison to the Euro 2008 tournament. Neo Sports, the broadcasting channel, had started with 10 advertisers and ended with 18 at the end of tournament.
The money involved in the game is rising steeply and quickly. In an earlier article we had explained that the average budget for I-League clubs is around Rs 8-9 crs with 90% of the amount spent on player salaries.  So, on average  Rs 7.2 -8.1 crs is being spent on salaries for 30 players which turns out to be Rs 24-27 lacs per player on average per anum.
Last year, Sunil Chhetri, the cpatain of the Indian national team, had an annual contract of over Rs 1 crs. Most of the Indian senior team players have an contract of Rs 50-60 lacs which is higher than the salaries paid to average MLS player and other smaller European leagues.  Factor in the low cost of living and you will realize that Indian players are making even more than the relative paychecks suggest.  And all this despite the low ranking of the national team and close to non-existent viewership of the I-League. Imagine what the figures could be if and when the League gets popular and the country starts performing well on the international stage.
Getting deeper into the topic, take the case of U-22 team which has done very well at AFC qualifiers championship recently. Almost every player has a contract with an I-League club like Churchill, Dempo, Pailan Arrows, etc. The average salary as mentioned above is Rs 25-3o lacs and with these young lads having a ten year career assuming no increase in wages till 10 years they will earn around Rs 3 crores over their football career period by the age of 30-32 with still a lot of working life left with them they can start coaching, academies and maybe own business with savings and also easily buy a home in metro city or a lavish bungalow in their hometown
Comparing this to an average good MBA who would start his career at about Rs 0.8 – Rs 1million per annum (Rs 8-10 lacs) and work for 25-30 years will be able to own a house in 20 years (assuming 20 year loan), a footballer can own in a few years of football career though his savings as he is earning big bucks at early stages of life and still would be earning good money through other mediums of football with a decent bank balance and house at age of 30 whereas an MBA would still be struggling to save a good amount of money from his salary as housing and car loans would be eating up most of his salary.
The growth path of a footballer during his playing career could be in multiples as the scenario is changing but an MBA would be poised to grow at 12% p.a. in an optimistic scenario.
Mostly, footballers in our country belong to impoverished backgrounds and lower middle class families wherein big money contracts by football clubs surely transform their lifestyles.
In the end, I would say top footballers of our country ain't living a poor man's life…
Sources:
http://www.firstpost.com/sports/is-it-finally-worth-being-a-footballer-in-india-374485.html
http://www.encindia.com/colleges-institutes-india/top-colleges/salary-placement-bschools-india.html
Related