Soccernama: Football is a Carnivore's Game in India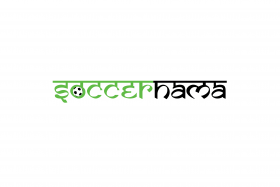 In this article, we focus on diet, and a possible reason as to why most, if not all, of our best footballers come from a handful of regions from around the country.  Most Indian footballers come from the following areas – Kolkata, Goa, Kerela, Punjab, Haryana and the North East.
If you look at the composition of the current national team, we have 5 players from West Bengal, 6 from Goa, 4 from Punjab and Haryana (incl. Robin Singh based on his roots), 4 from the North East (incl. Chhetri whose family traces back to Sikkim and Nepal) and 1 from Mumbai.
Now, the fact that is common amongst most of these regions is that a majority of the people are non-vegetarians with chicken, fish and other meats occupying a regular part of their diet. Furthermore, carbohydrate-rich foods such as rice is a staple all across the country.  This helps in developing muscle, stamina, energy and endurance as footballers have to be on a high-protein and carbohydrate diet. As a result one of the preconditions towards playing good football is met in these regions. Even the local games are competitive and fun to watch.
If one takes a look at African countries that produce top-level football players (Egypt, Nigeria, Tunisia) despite lack of infrastructure and training facilities (much like India) one can't help but notice that this is because of their physical fitness and strength which in large part is likely because of high meat consumption from a very young age.
The American Dietetic Association recommends soccer players eat 0.6 to 0.8 grams of protein per 0.45 kg of body weight per day. If you weigh around 68 kgs (150 pounds), this amounts to between 90 and 120 grams per day. Choose lean sources of protein such as skinless chicken and turkey, flank steak, pork tenderloin, low-fat yogurt or cottage cheese and soy foods. You can easily consume 90 grams of protein with whole foods if you have two eggs at breakfast, 140 grams (five ounces) of chicken at lunch, 1 1/2 cups of low-fat milk and a tablespoon of peanut butter with a snack and 170 grams (six ounces) of tofu at dinner. The European Food Safety Authority sets recommended EU protein intake at 0.8 g/kg per day. Data from food consumption surveys suggest that the actual mean protein intake of adults in Europe is at 0.83 g/kg body weight per day which is close to the suggested intake by The American Dietetic Association for a soccer player.
In India, as per the 2009-10 National Sample Survey of India on Nutritional Intake at the all-India level, protein intake per day was about 59 g/kg for both rural and urban sectors i.e. quite low as compared to Europe. The states with the highest daily protein intake were Punjab and Haryana. But the fact still remains that India has the largest number of vegetarians in the world with some estimates putting the number at 30% of the population.
From the chart below, you can see the 2005-2007 figures for average protein intake per capita across the world.
Many people would argue that even vegetarians can be good football players.  However, for this to happen, they need to get their required protein intake from vegetarian sources which, due to the lower levels of protein per source, will require them to eat more of it.  Also, given the fact that India is a relatively poor country, not only is the knowledge hard to come by, the non-meat protein-high food sources are not that easy to find.
Compounding all this is the major problem that in our country there is no proper dietary advice that aspiring footballers can use.  As a result regions of our country where meals are traditionally high in protein and carbohydrates will tend to produce the best footballers.
SOURCES:
http://www.nutraingredients.com/Regulation/EFSA-sets-recommended-EU-protein-intakes-at-0.8g-kg-per-day
http://www.ourgamemagazine.com/?p=8997
http://healthyliving.azcentral.com/soccer-player-need-lot-protein-1782.html
http://www.indiaenvironmentportal.org.in/files/file/nutrition%20intake%20in%20india.pdf
Related